About Us
From HEALING to HOBBY to HUSTLE!!!  
Meet Tapri Reid, owner and visionary of Full of Life LLC and the Full of Life Natural Products line.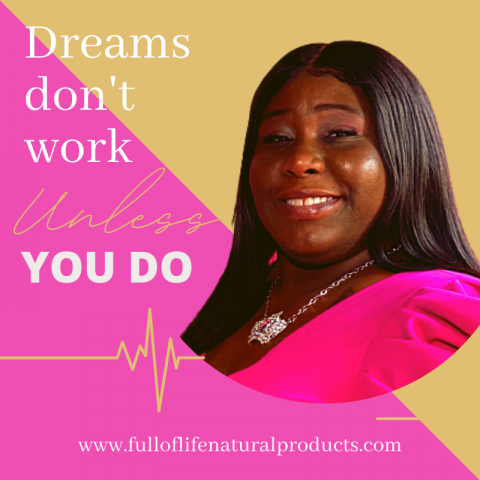 I enjoy making natural products that are beneficial to everyone who uses them. There's a selection from: Sea Moss gel, to body care, facial products, and even Yoni products.
Initially, I started making all-natural products to help me with some medical issues and they worked and still are working. It's a journey to healing when starting natural products. That journey involves your body becoming familiar with the product and adapting to the product and thriving with the product. In addition to using the products, it may become necessary to change the way you care for your body and to change your eating habits to get quicker results.
I began to share my products with ladies in my support group.  Once they tried my products and used them consistently, their situations became better. That created a fire in me, a passion to help as many people as I possible can.
There are people that are going through some horrible situations, especially with a skin condition called HS (Hidradenitis suppurativa) like me.  The sea moss and other herbs I've mixed have made a MAJOR, Significant, difference in my life.
I went from healing, to hobby, which transformed into a business.  I make no guarantees, but my products helped me and I believe that my products can help you too.
---Tapri Reid